Today, I have build a Serial Cable, to connect the Data I/O 29b to an old PC.
(details are here: http://www.retroclinic.com/leopardcats/dio/dataioserial.htm)
Connection works via COM1 8,n,1 9600baud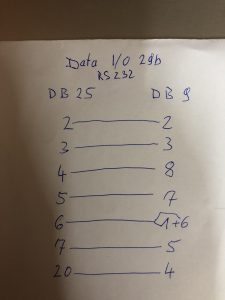 Here some screenprints of the PROMlink 6.1 Software.
I'm now able to transfer dumps via this PC, to the Data I/O, to burn them.