I have got a second PDP-11/84 with my last Haul. The 84 is/was in bad shape, lay wrongly on the top in a Garage, system where cannibalized, as some of the cards, the Ops Panel and the power supply were missing.
Direct besides the 11/84 we have seen two bigger and good padded parts, a deeper look shows that we found two H7202KA, one was a bit dented, the other one was like NOS.
The Front is completely damaged and I need to check, which possibilities I have to repair them, in a manner, that it looks not too bad.
Some modifications were also done, means someone has mounted an 11/93 ops panel, besides the 11/84, which was damaged. There was also a problem with the Halt switch, so that the 84 was not able to leave the halt mode.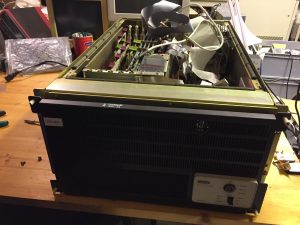 The 11/84 😉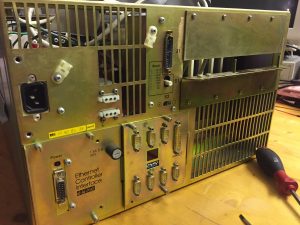 11/84 and 11/93 Ops Panel? Why that?
Ethernet Bulkhead !!! 🙂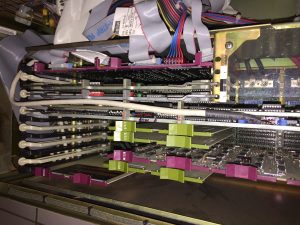 Most interesting is the Network Card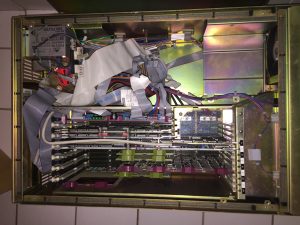 Missing PSU, …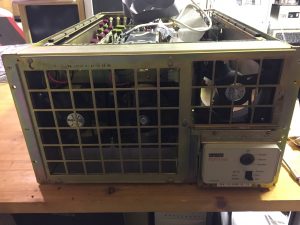 After checking both spare PSU's I have removed all not needed cards, and have put in grant continuous cards. Turned on, and checked the voltages. All fine, excep a Memory Error in one PMI module.
Good that I have got one 1MB spare module, which i have placed instead of the dead one.
And …. System is up, and the world has one rescued 11/84 more.